Hello...
my name is Patrick and I come from Switzerland.

I started 2010 with the gathering of Victorinox pocket knives.

In a shop I saw this knife and from then on, my addiction had taken hold.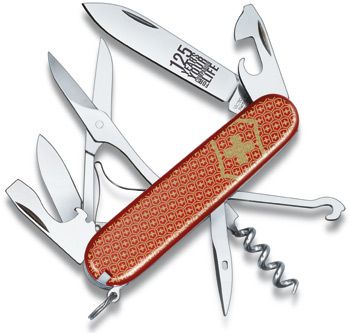 On 11/12/10 I visited first time the Victorinox factory shop in Ibach .
Since then, I go regularly to Ibach and fill up my collection.
Since the beginning of my collection, I have about 2700 Knives.

My homepage is constantly updated.
If you like my site, or did you ask, you can send me a mail or leave a comment in my guestbook.
I wish you much fun on my side.

Sincerely,
Patrick